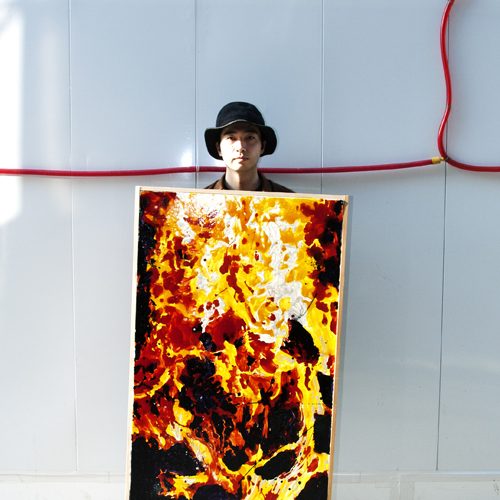 髙橋洋平
Yohei Takahashi
東京在住。タブローのほか、壁画やライブペインティングなど、平面を中心に多彩な表現へと展開させている。風に揺れる植物や動物、焚き火、さざなみなど、形の定まらない動的なモチーフを定まらないままに、近視眼的な構図で抽象美を残しながらみずみずしく写実する。
Lives and works in Tokyo.
His practice encompasses a wide range of two-dimensional media, including canvas works, murals and live painting. He captures dynamic motifs such as plants and animals swaying in the wind, bonfires, and ripples in a fresh and unsettled way, retaining the beauty of abstraction in his short-sighted compositions.
[会場]